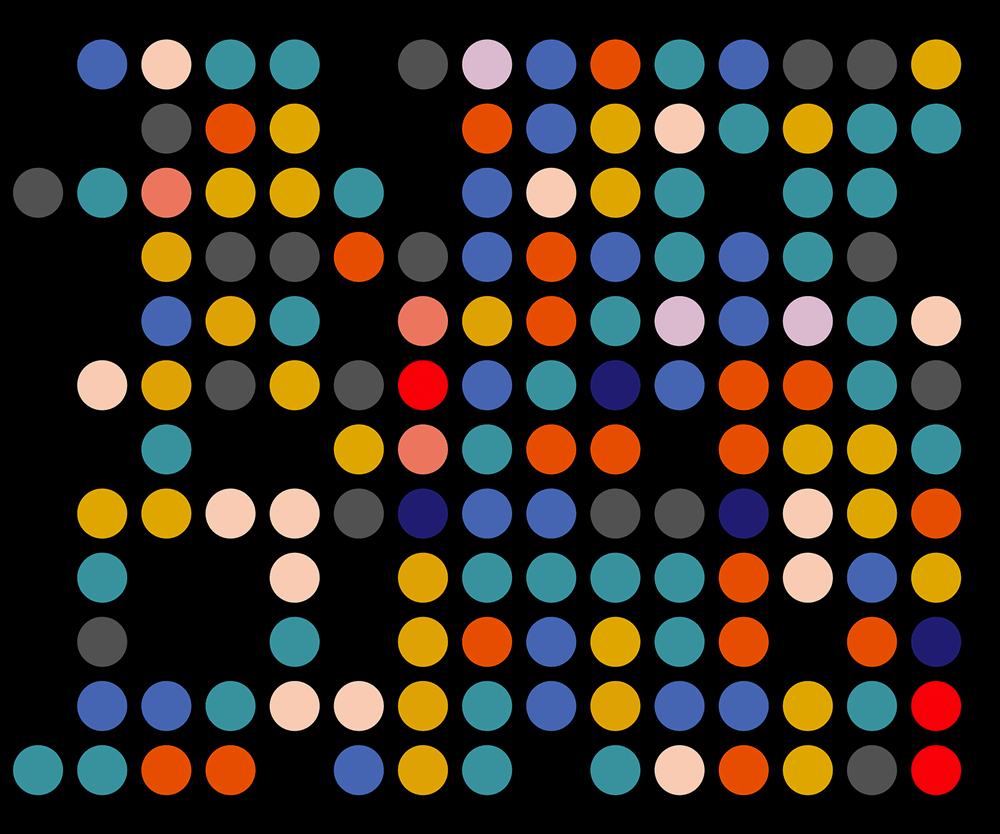 This artwork is a visualization about the candlelight vigils in Korea from Mar. 2002 to Dec. 2016 to express the anger of the citizens. 
This is an attempt to linquistically or literally transform the feelings of the anger of the citizens from the candlelight vigil history. Every dot has a specific coordinate depending on when the candlelight rally took place and has different colors according to the number of press reports represented by citizens' anger.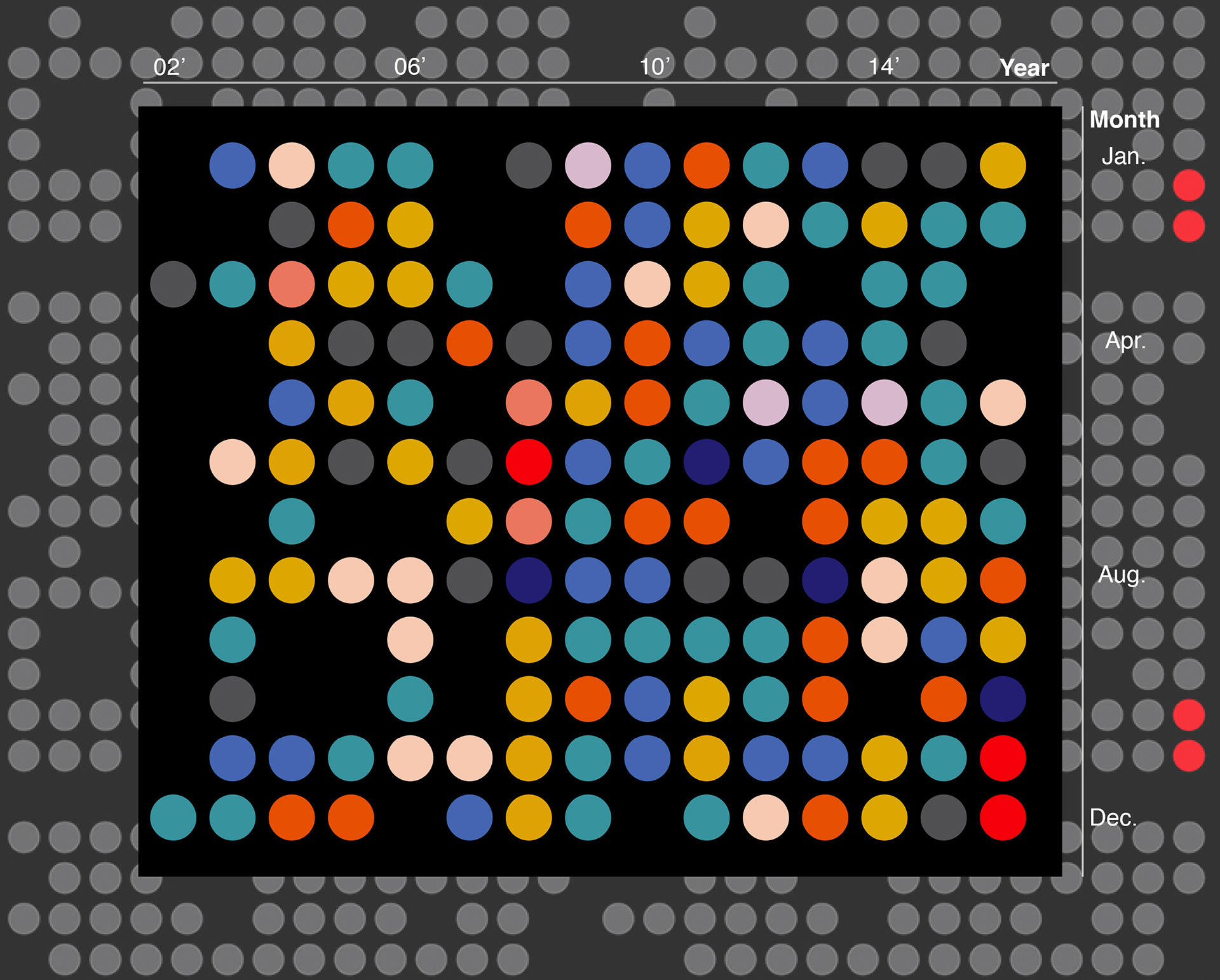 Each level of angler can be expressed basic symbol of a character. The first red dot of Level 10 symbolizes the candlelight rally involving US beef imports in Jun. 2008. The second and third red dots of Level 10 symbolize the candlelight vigils related to the impeachment of the President in Nov. and Dec.2016.